Senior Management
Rob Broomfield – Group Chief Executive Officer / Chief Operating Officer – Technology Division
Rob is an experienced business executive with more than 20 years of management experience including the past 18 years in senior positions within companies operating in the security industry. Prior to joining Ava Group, he was with Vision Systems Limited, where he served as the General Manager of Asia Pacific for their Fire and Security systems. In addition to his international sales and marketing success, Rob has extensive experience in operations management, including product engineering, procurement, manufacturing and operations. He has previously had 10 years' experience with IBM in Australia and the United States. Rob is currently chairman of Maxsec Ltd and holds no other positions on boards of other Australian listed companies. Rob is based in Melbourne.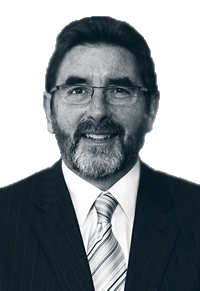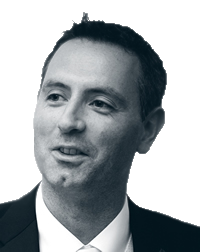 Leigh Davis – Group Chief Financial Officer/Company Secretary
Leigh is a CPA with more than 20 years finance and accounting experience across a range of industries including energy, technology and telecommunications. Leigh has served as Chief Financial Officer and Company Secretary of both ASX listed and unlisted companies, and has previously held Commercial Finance and Corporate Reporting roles in Australia, the United Kingdom and Europe for NYSE, NASDAQ and FTSE listed companies. Leigh holds a Bachelor of Business (Accounting) degree and a MBA from London Business School. He is also a graduate of the Australian Institute of Company Directors. Leigh is based in Melbourne.
Andrew Hames – Group Head of Innovation, Extractives and Energy
Andrew is an international executive and team leader with 25 years' experience and an exceptional track record in delivering strong growth in developed, frontier and emerging markets across six continents. Andrew joins Ava Group from global intelligent and integrated healthcare provider Iqarus, where he was instrumental in the start-up, strategic development and accelerated global growth as Chief Commercial Development Officer. Andrew has previously held senior management roles with G4S Plc, most recently as Group Director, Global Energy and Mining Solutions, where he developed a portfolio of business spread across 84 countries and six continents with over USD900 million in annualised revenue. He was also instrumental in leading the start-up of G4S's energy, mining and construction sector in Africa during 2014, expanding services to over 500 project sites across 24 African countries. Prior to joining G4S, Andrew was Head of Energy, Mining and Infrastructure at International SOS, the world's leading medical and security services corporation providing tailored healthcare, security and assistance solutions for businesses, governments and NGO's worldwide. He has also worked in financial management roles in healthcare, tourism and professional sport in New Zealand – Andrew's country of origin. He holds a Bachelor of Commerce and Management and is now based in Dubai.